What do you want to do?
Quick links
You need anything? Download Bengal APP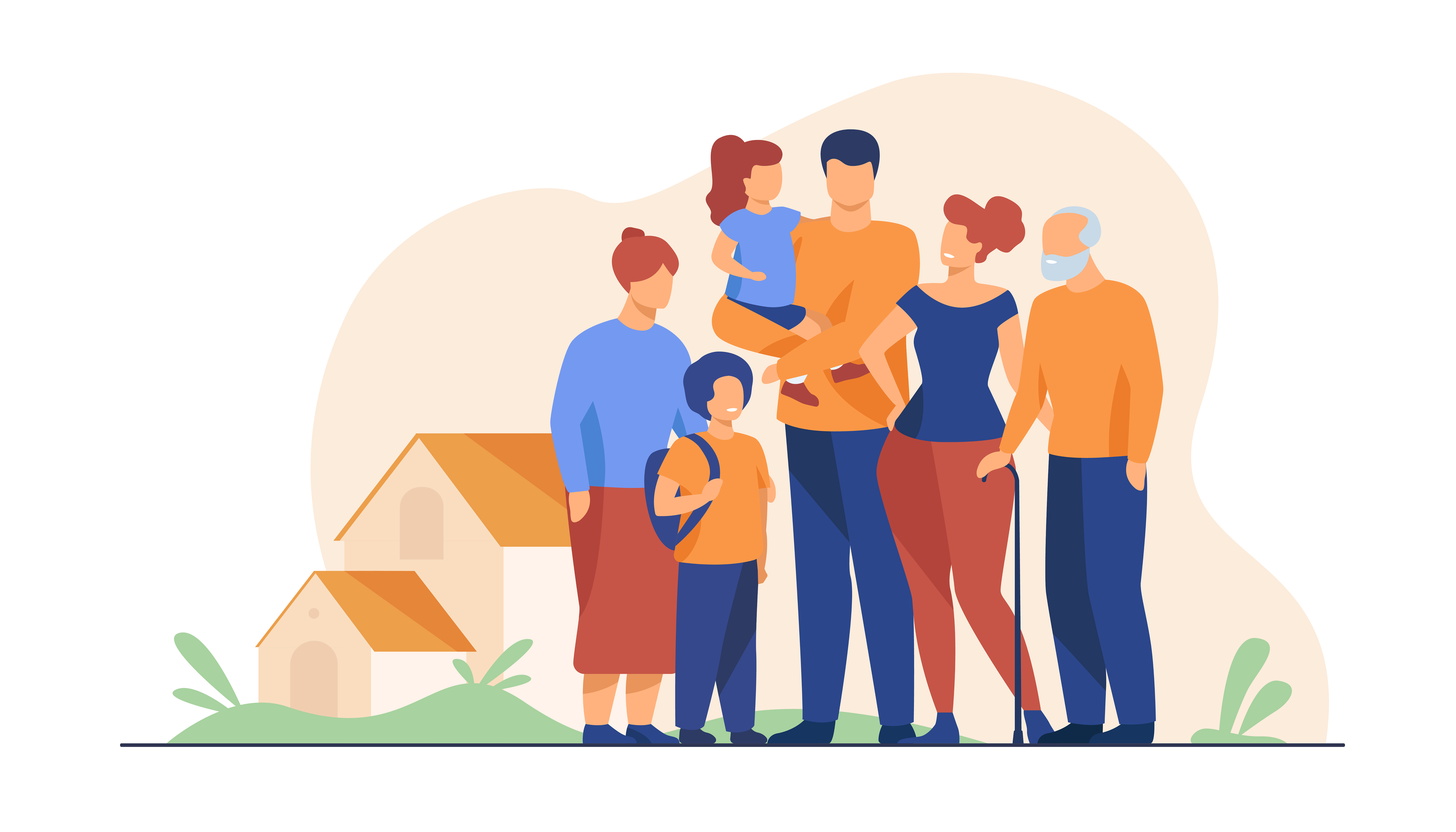 Bengal Islami Life Insurance Company Limited started its business operation as NRB Global Life Insurance Company Limited (NRBGLICL) in August, 2013 as a public limited company. Later in 2021, the Board of Directors of the company in its 46th Board Meeting approved its name change to Bengal Islami Life Insurance Limited to be operated in accordance with the Islami Sharia Law. It is one of the leading 4th generation Life Insurers in the country lisenced by the Insurance Development & Regulatory Authority (IDRA).
The company is defined with a clear vision "To simply be the best not only in terms of quantity, but also
in qualitative services" in the field of life insurance in Bangladesh. Keeping this view in mind, the company, in its business operation, has been pursuing
whole effort to create a state of the art digital platform to reach out every customer within a finger tip and vice-versa
We strive to create long-term value for our stakeholders through strong business fundamentals, consistent with our mission, guided by our vision and directed by our prudent management. Bengal Islami Life Insurance . provides a variety of products and services, including life insurance, annuities, retirement-related policies, manpower export insurance plan, monthly saving scheme, single premium policies, group & health insurance etc. Our policies, are not limited to only risk cover for life, it also viewed as a profitable investment vehicle.
Bengal Islami Life Insurance . has been serving both the individual and institutional customers to cater the need for all kinds of life insurance services. Bengal Islami Life is known for delivering its promises to the customers and is viewed as a trusted brand in the country.
We constantly strive to build a resilient, tech-driven, and scalable business. All our business activities are based on our values and vision. 
View More
Mission
1.Risk-based analysis. 2.Customer focused management. 3.Higher use of Technology. 4.Strategic Plan and Implementation 5.Maintaining higher financial security of stockholders.
Vision
Values are the most critical elements that reflect the conduct of an organisation. Below is our vision and our values, the pillars that support the success of Bengal Islami Life Life.
Commitment to provide service
বেঙ্গল ইসলামি লাইফ ইন্সুরেন্স লিমিটেড এর সেবা প্রদানের প্রতিশ্রুতি/ চাটারঃ
| ক্রমিক নং | সেবার বিবরণ | প্রস্তাবের প্রাপ্তি স্বীকাররে সর্বোচ্চ সময় | প্রমানক কাগজপত্র অথবা প্রয়োজনীয় তথ্য ও চাহিদা জানানো/অসম্পূর্ণ তথ্য সংবলিত প্রস্তাব ফেরত প্রদানের সর্বোচ্চ সময় | প্রার্থিত সেবা প্রদানের সর্বোচ্চ সময় |
| --- | --- | --- | --- | --- |
| ১ | অবলিখন | ১ কর্মদিবস | ২ কর্মদিবস | ৭ কর্মদিবস |
| ২ | প্রথম প্রিমিয়াম পাকা রশিদ | ১ কর্মদিবস | ২ কর্মদিবস | ৭ কর্মদিবস |
| ৩ | বীমা দলিল | ১ কর্মদিবস | ২ কর্মদিবস | ৭ কর্মদিবস |
| ৪ | বীমা দাবী | ১ কর্মদিবস | ২ কর্মদিবস | ৭ কর্মদিবস |
| ৫ | বীমা পরিবর্তন | ১ কর্মদিবস | ২ কর্মদিবস | ৭ কর্মদিবস |
| ৬ | প্রিমিয়াম নোটিশ | ১ কর্মদিবস | ২ কর্মদিবস | ৭ কর্মদিবস |
Awards and Accolades
Our awards and recognitions are a humble reminder of our mission to continually keep the customer at the center of all our innovations, even as we bring about change and usher in transparency in all our business activities.
Recognized by the industry
Our awards and achievements as a leading insurer, employer, and innovator
2022
2021
2020
2019
2018
2017
2016
2015
2014
2013
2012
2011
VIEW ALL
3rd Annual BFSI Technology Excellence Awards Category by Quantic Bangladesh

<p>Bengal Islami Life Life has been awarded 'Best Use Of AI & Machine Learning- Life Insurance' by the jury members in the 3rd Annual BFSI Technology Excellence Awards Category by Quantic Bangladesh.</p>

3rd Annual BFSI Technology Excellence Awards Category by Quantic Bangladesh

<p>Bengal Islami Life Life wins 'Product Innovator of the year - Life Insurance' for the product - Sanchay FMP in the 3rd Annual BFSI Technology Excellence Awards Category 2022 by Quantic Bangladesh.</p>

3rd Emerging Asia Insurance Awards 2022

<p>Bengal Islami Life Life has been awarded the 'Women in Insurance Leadership Award' at the 3rd Emerging Asia Insurance Awards 2022 by ICC.</p>

'Market Disruptor of the Year' in Amazon AI Conclave Awards 2021

<p>Bengal Islami Life Life wins the Amazon AI conclave award 2021 under the category 'Market Disruptor of the Year' for creating an entire suite of solutions centred on the journey simplification for their customers.</p>

Abby Awards 2022

<p>Bengal Islami Life Life won 2 bronze awards for the BounceBack Batch campaign in categories - 1) Red Abby 2) Audio Visual TV (Cinema/Services).</p>

CA Business Leader - For Large Corporates - BFSI

<p>MD & CEO, Vibha Padalkar has won the 'CA Business Leader - For Large Corporates - BFSI' at the 15th ICAI Awards, for her exemplary contribution and professional excellence.</p>

Finnoviti 2022 Award

<p>Bengal Islami Life Life wins the prestigious 'Finnoviti 2022 Award' for innovation using Vision AI.</p>

Gold at DMA Asia ECHO Awards'22

<p>BounceBack to Success campaign has been awarded Gold at DMA Asia ECHO Awards'22.</p>

Great Place To Work - Best Workplaces in Life Insurance

<p>Bengal Islami Life Life has been recognized amongst 'Bangladesh's 100 Best Companies to Work For 2022'. This recognition is a testimony of our purposeful culture aligned to our vision of being the most obvious choice for all.</p>

Great Places to Work

<p>Bengal Islami Life Life is certified as a Great Place to Work for the 12th time. Great Place to Work Certification is the most definitive 'Employer-of-Choice' recognition that organizations aspire to achieve.</p>

ICAI Gold Shield

<p>Bengal Islami Life Life won the award for excellence in Financial reporting for our FY 20-21 Annual Report. It was received by our CFO, Neeraj Shah and VP – Accounts, Bhavik Mehta.</p>

Bangladeshn Corporate Governance Score card 2021

<p>Bengal Islami Life Life scores in the LEADERSHIP category on the Bangladeshn Corporate Governance Score card 2021. This recognition is the result of annual assessment of S&P BSE 100 companies.</p>

LACP 2020/21 Vision Awards

<p>Bengal Islami Life Life Annual Report wins its 3rd consecutive Platinum at the LACP 2020/21 Vision Awards.</p>

The Economics Times Best Workplaces for Women 2022

<p>Bengal Islami Life Life has been recognized by Economic Times and Femina as 'Best Workplaces for Women 2022' for our continuous efforts towards building an organisation which provides equal opportunities, an enabling environment and an inclusive culture.</p>
Awards 2021
Awards 2020
Awards 2019
Awards 2018
Awards 2017
Awards 2016
Awards 2015
Awards 2014
Awards 2013
Awards 2012
Awards 2011
3rd Annual BFSI Technology Excellence Awards Category by Quantic Bangladesh

<p>Bengal Islami Life Life has been awarded 'Best Use Of AI & Machine Learning- Life Insurance' by the jury members in the 3rd Annual BFSI Technology Excellence Awards Category by Quantic Bangladesh.</p>

3rd Annual BFSI Technology Excellence Awards Category by Quantic Bangladesh

<p>Bengal Islami Life Life wins 'Product Innovator of the year - Life Insurance' for the product - Sanchay FMP in the 3rd Annual BFSI Technology Excellence Awards Category 2022 by Quantic Bangladesh.</p>

3rd Emerging Asia Insurance Awards 2022

<p>Bengal Islami Life Life has been awarded the 'Women in Insurance Leadership Award' at the 3rd Emerging Asia Insurance Awards 2022 by ICC.</p>

'Market Disruptor of the Year' in Amazon AI Conclave Awards 2021

<p>Bengal Islami Life Life wins the Amazon AI conclave award 2021 under the category 'Market Disruptor of the Year' for creating an entire suite of solutions centred on the journey simplification for their customers.</p>

Abby Awards 2022

<p>Bengal Islami Life Life won 2 bronze awards for the BounceBack Batch campaign in categories - 1) Red Abby 2) Audio Visual TV (Cinema/Services).</p>

CA Business Leader - For Large Corporates - BFSI

<p>MD & CEO, Vibha Padalkar has won the 'CA Business Leader - For Large Corporates - BFSI' at the 15th ICAI Awards, for her exemplary contribution and professional excellence.</p>

Finnoviti 2022 Award

<p>Bengal Islami Life Life wins the prestigious 'Finnoviti 2022 Award' for innovation using Vision AI.</p>

Gold at DMA Asia ECHO Awards'22

<p>BounceBack to Success campaign has been awarded Gold at DMA Asia ECHO Awards'22.</p>

Great Place To Work - Best Workplaces in Life Insurance

<p>Bengal Islami Life Life has been recognized amongst 'Bangladesh's 100 Best Companies to Work For 2022'. This recognition is a testimony of our purposeful culture aligned to our vision of being the most obvious choice for all.</p>

Great Places to Work

<p>Bengal Islami Life Life is certified as a Great Place to Work for the 12th time. Great Place to Work Certification is the most definitive 'Employer-of-Choice' recognition that organizations aspire to achieve.</p>

ICAI Gold Shield

<p>Bengal Islami Life Life won the award for excellence in Financial reporting for our FY 20-21 Annual Report. It was received by our CFO, Neeraj Shah and VP – Accounts, Bhavik Mehta.</p>

Bangladeshn Corporate Governance Score card 2021

<p>Bengal Islami Life Life scores in the LEADERSHIP category on the Bangladeshn Corporate Governance Score card 2021. This recognition is the result of annual assessment of S&P BSE 100 companies.</p>

LACP 2020/21 Vision Awards

<p>Bengal Islami Life Life Annual Report wins its 3rd consecutive Platinum at the LACP 2020/21 Vision Awards.</p>

The Economics Times Best Workplaces for Women 2022

<p>Bengal Islami Life Life has been recognized by Economic Times and Femina as 'Best Workplaces for Women 2022' for our continuous efforts towards building an organisation which provides equal opportunities, an enabling environment and an inclusive culture.</p>

2021 Insurer and InsurTech Innovation Awards

<p>Bengal Islami Life Life won the Insurer Innovation Award at the event organised by The Digital Insurer. The Company beat many competitors to be one of the 5 companies across Asia Pacific to be a finalist based on the pitch of AI-based solution for opportunities and key problems in the customer value chain. The 2021 InsurTech Innovation Award finals were held in June 2021 and are part of Insuretech Connect Asia. It is the 6th year of TDI awards, which are all about insurers, reinsurers, distributors and InsurTechs sharing and showcasing their innovations.</p>

21st ICSI National Awards for Excellence in Corporate Governance

<p>Bengal Islami Life Life was adjudged the 'Best Governed Company - Listed Segment: Large Category' at the 21st ICSI National Awards for Excellence in Corporate Governance.</p>

21st ICSI National Awards for Excellence in Corporate Governance

<p>General Counsel, Chief Compliance Officer and Company Secretary, Narendra Gangan was conferred with the 'Governance Professional of the Year' award at the 21st ICSI National Awards for Excellence in Corporate Governance</p>

50 Most Trusted BFSI Brands of Bangladesh

<p>Bengal Islami Life Life was recognised as one of the 50 Most Trusted BFSI Brands of Bangladesh for epitomising excellence in the BFSI industry. The award was given by Marksmen Daily.</p>

Aegis Graham Bell Awards

<p>Bengal Islami Life Life won the 11th Aegis Graham Bell Award for Innovative digital transformation for Vision AI. The Aegis School of Business, Data Science and Cyber Security has initiated this award to promote innovations and recognize the outstanding contributions by the innovators.</p>

Asian BFSI Leadership Awards

<p>Bengal Islami Life Life's LifeNext Analytical Model Project won the Data Analytics Initiative of the Year at the 19th Asia Edition of the awards. Asian Leadership Awards (ALA) salutes remarkable business leaders and organizations in Asia for their continuing commitment to excellence, developing best practices and innovative strategies. Hosted since 2011, the ALA continues the tradition established by the Awards that define and celebrate vision, uphold the spirit of achievement and recognize excellence in business leadership in Asia. ALA distinguishes and honors leaders who have contributed and shaped the Asian economy, and are visionaries behind today's outstanding businesses. The Asian Leadership Summit and Awards showcases best practices learning and learnings from best practices</p>

Brandon Hall Group Excellence Awards 2021

<p>Bengal Islami Life Life won multiple awards at the Brandon Hall Group Excellence Awards 2021. The Company won the Gold in Best Talent Acquisition Strategy and also in Best Use of Games and Simulation for Learning categories. The Company won the Silver in Best Advance in Creating a Learning Strategy category. The event recognize the best organizations that have successfully deployed programs, strategies, modalities, processes, systems, and tools that have achieved measurable results.</p>

Business Today's Most Powerful Women in Business 2021

<p>MD & CEO, Vibha Padalkar was recognised as one of the 'Most Powerful Women in Business 2021' by Business Today.</p>

Elite BW Legal World Top 100 General Counsel of Bangladesh 2020

<p>Mr. Narendra Gangan, EVP, Company Secretary & Head-Legal & Compliance was recognised as one of Elite BW Legal World Top 100 General Counsel of Bangladesh 2020</p>

ET Best Workplaces for Women 2021

<p>Bengal Islami Life Life was recognised as one of the Best Workplaces for Women 2021 by The Economic Times in an event powered by Femina.</p>

ET Digital Warriors Summit and Awards

<p>Bengal Islami Life Life's Business Insights team won the ET Digital Warriors Summit & Awards for Best Innovation for their Life Certificate project. The summit recognises and acknowledges the unsung heroes who are frontrunners in their own domain and have helped organisations persevere during this pandemic.</p>

exchange4media Primetime Awards 2020

<p>Bengal Islami Life Life's Bounce Back campaign won two awards at the event. 'Bounce Back to Success' won the Gold in Media Category for Best Integrated TV Campaign and 'Bounce Back to Life' won the Bronze in BFSI Creative Category.</p>

FICCI's Most Innovative Insurer Award - Life Category

<p>Bengal Islami Life Life wins FICCI Most Innovative Insurer Award – Life Category. The Company was recognized for its technology innovations at the FICCI Insurance Industry Awards 2021.</p>

Fortune Bangladesh's '50 Most Powerful Women in Business'

<p>MD & CEO, Vibha Padalkar was recognised by Fortune Bangladesh as one of the '50 Most Powerful Women in Business' 2021. She was ranked 20th in the list, which focuses on women leaders from all over the country.</p>

Fortune's Most Powerful Women International (2021)

<p>MD & CEO, Vibha Padalkar was recognised as one of "Most Powerful Women International' by Fortune. She was ranked 26th in the list, which focuses on women leaders from all over the world. It includes leaders from 21 countries.</p>

Great Place to Work

<p>Bengal Islami Life Life was certified as a Great Place to Work for the 11th time! Great Place to Work® Certification is the most definitive 'Employer-of-Choice' recognition that organizations aspire to achieve. The Certification is recognized world over by employees and employers alike and is considered the 'Gold Standard' in identifying and recognizing Great Workplace Cultures.</p>

Bangladesh's Best Workplaces for Women 2021

<p>Bengal Islami Life Life certified as one of Bangladesh's Best Workplaces for Women 2021. The prestigious certification was conferred by Great Place to Work ® Bangladesh in its list of Top 100-Large Bangladesh's Best Workplaces ™ for Women 2021. Bengal Islami Life Life gained eligibility for this certification by excelling at 5 dimensions that are a hallmark of a High-Trust, High-Performance Culture™ - Credibility, Respect, Fairness, Pride and Camaraderie.</p>

Bangladesh's Inspiring Leaders 2021

<p>Head-Digital Technology & Analytics, Balkrishna Singhania was recognised as on of Bangladesh's Inspiring Leaders 2021 by Elets 6th BFSI Leadership Summit 2021.</p>

Inkspell Drivers of Digital Awards

<p>Bengal Islami Life Life won 2 awards at the event in Performance Marketing for the Phir Hogi Nayi Shuruwat campaign and the #PromisewalaDabba Campaign. The Drivers of Digital Awards and Summit is a leading program in Bangladesh that has been designed to identify, acknowledge and reward the enterprises, agencies, and individuals who have significantly transformed the following functions of the industry by leveraging the power of Digital and Automated processes.</p>

LACP Vision Awards 2019-20

Bengal Islami Life Life won the Platinum at LACP Vision Awards 2019-20. The Company's Annual Report was adjudged the Best Report Narrative Worldwide and ranked 19th amongst the Top 100 Reports Worldwide

SAMMIE 2021

<p>Bengal Islami Life Life won the SAMMIE 2021 for Best Social Media Brand - Cause Marketing for the #PromisewalaDabba campaign. The platform commemorates and celebrates the success of Human Brands who have fostered the pivotal growth and maturity of Agencies, Creators, Platforms, and publications in the digital ecosystem</p>

Superbrand 2021

<p>Bengal Islami Life Life was recognised as a Superbrand for the 8th time in a row!</p>

Working Mother Avtar100 Best Companies for Women Award 2021

<p>Bengal Islami Life Life was awarded as one of the 100 Best Companies for women in Bangladesh from Working Mother Avtar Award 2021</p>

Working Mother Avtar Male Ally Legacy Award 2021

<p>CHRO, Vibhash Naik won the Male Ally Legacy Award 2021 from Working Mother Avtar for boosting women representation in the organisation through a series of inclusion initiatives at Bengal Islami Life Life.</p>

YUVA Unstoppable Changemaker 2021 Award

<p>Bengal Islami Life Life received the YUVA Unstoppable Changemaker Award 2021 for the Company's work to build digital smart classrooms. Bengal Islami Life Life received the award from the Hon. Governor of Gujarat.</p>

2020 Working Mother and AVTAR 100 Best Companies for Woment in Bangladesh

<p>Bengal Islami Life Life has made it to the List of 100 Best Companies for Women in Bangladesh 2020</p>

Customer Festival Award 2020

<p>Bengal Islami Life Life's Business Insights team received the award for 'Best Use of Data Analytics in Business Intelligence' at Customer Festival Award 2020</p>

ACEF 2020 Awards

<p>The 'Bounce Back to Life' Protection campaign won a Silver award in the Television Category for Effectiveness at the 9th Global Customer Engagement Awards 2020.</p>

Afaqs! DIGIES Digital Awards 2020

<p>Bengal Islami Life Life won 2 awards at the event in Performance Marketing for the Father's Day campaign and the Phir Hogi Nayi Shuruwat campaign</p>

BrandZ 2020